Start Menu Cleaner
After using your computer for a while, your Start Menu will most likely contain invalid shortcuts. These shortcuts are present, but they don't work anymore because you have uninstalled the application they would normally start.
The Start Menu Cleaner wizard scans the entire Start Menu and Desktop for invalid shortcuts and empty folders then shows you a list and allows you to delete all or some of them.
Click on "Next" to start the scan.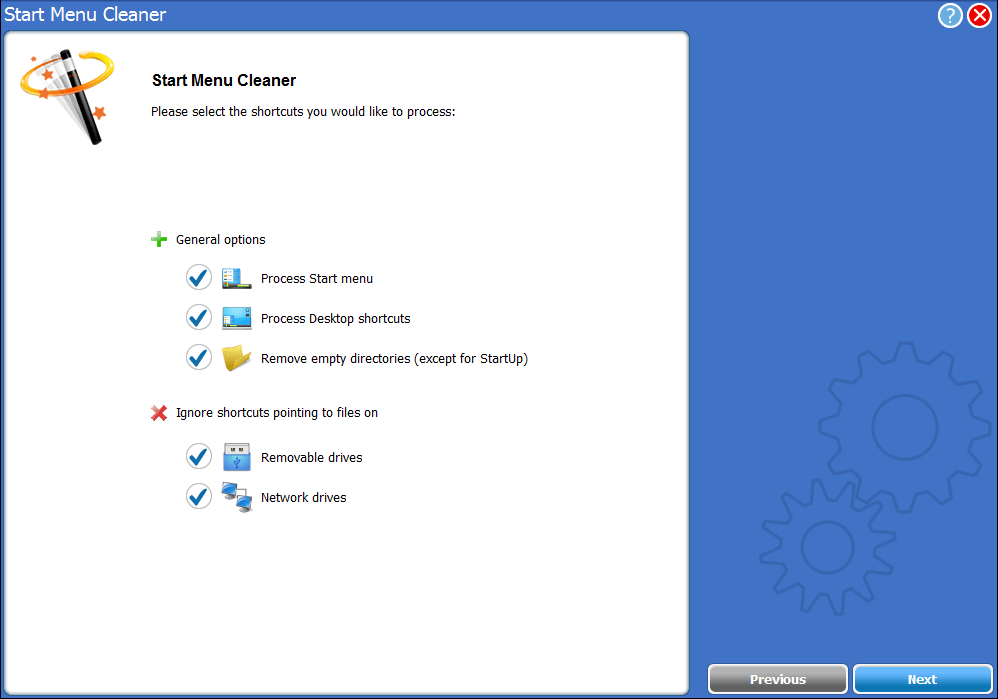 This is how the start menu cleaner results can look like: